If you're not quite ready to deep dive into gardening or have limited space at your home or apartment, an herb garden is the perfect place to try out your green thumb this spring. We love the flexibility an herb garden offers and how it can easily be achieved to suit your own personal style. You can choose an indoor space like a kitchen windowsill, arrange in pots on your patio, or plant a full garden in your yard.
A few tips on getting started:
Determine the Correct Amount of Sunlight.
Most herbs require a spot, indoor or outdoor, that gets around 6 hours of sunlight per day. Some herbs can require less, so make sure you read the tag on the herb to find it the appropriate space.
Decorate with Pots that Match your Style.
We love using plants and greenery as décor, and herbs are no exception! We're currently swooning over everything on Terrain www.shopterrain.com. You can browse their fun styles for indoor planters here.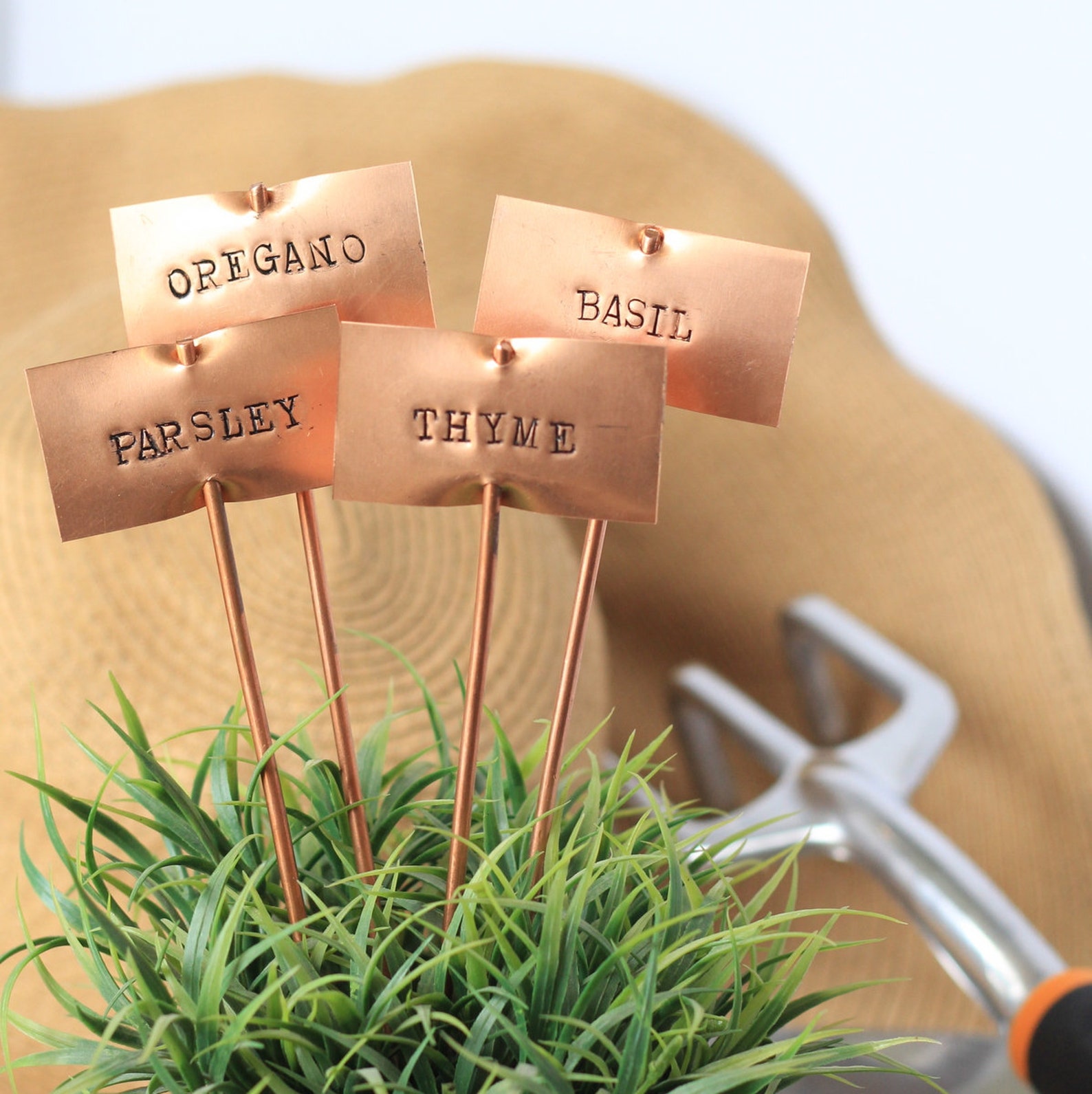 Label your Herbs.
Eliminate the guesswork of remembering which herb is which and take advantage of all of the cute ways you can label your plants. You can DIY your own by browsing for inspiration on Pinterest or order a handcrafted find from Etsy, like these Copper Stamped Markers.
Take your cooking to the next level.
Next time your recipe calls for fresh herbs, you'll be prepared to take a snip from your very own plant. No more unwanted trips to the grocery store! You may even begin experimented with adding more flavors and garnishes to your cooking or cocktails.
Make a toast.
Once your herbs are thriving, take a moment to cheers to your green thumb and celebrate with this Rosemary Garden inspired cocktail, crafted by our friends at The Anchorage.  Use the recipe below to create at home, and use your very own Rosemary plant to garnish.
Craving the fresh Rosemary scent in other parts of your home? Try burning our Rosemary Garden Candle to experience notes of Rosemary, Lavender, Sage, Basil and Thyme.
How do you style your herb garden? Tag @VOTIVO on instagram to share or send us a message on Facebook!